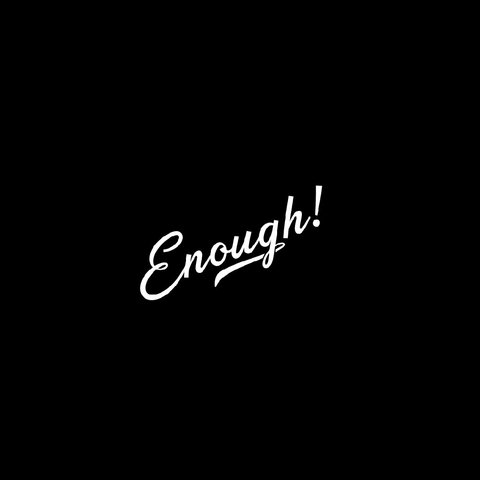 We all know that the word 'Sonam Kapoor' is a brand now.. 😊
'Sonam Kapoor' .. A word for beautiful soul with a beautiful smile.. a true inspiration and an unbeaten Fashionista..
Her birthday is like a festival for all her fans, especially in the tribe😊✌..
What if an interview happens btn a Fan from the tribe and @Sonam Kapoor.. 😉😀 .. Let's try something different 😉😁..
Fan : Welcome the most beautiful Sonam kapoor.. 😊👏.. Welcome to the app.. Say Hi to the tribe 😊👍.. They're eagerly waiting to listen u 😊😋
@Sonam Kapoor : Hey 😊.. Hi.. 😊✋.. Hello Guys 😊😋.. How are u all? (With Cute Smiles )
Fan : Thanks Sonam! We all doing great and waiting for ur live stream 😊..
@Sonam Kapoor : Hmm 😊😋..
Fan : Let's start with a funny question.. Why don't ur posts contains Gm,Gn,Ge in it?
@SonamKapoor : Haha, what kind of a question it is? Seriously, funny types.. Well, my fans all over the globally.. and, I do travel all over the world most of times.. Not sure where I would be, everyday.. Maybe, that's why! (laughs)
Fan : First of all, a very big congratulations on ur Continuous row of success.. last year, u have launched the app.. and, this year with # Rheson.. A great going, must say 😊👏..
@SonamKapoor : Hmm 😊😋.. Thanks for that 😊😋..
Fan : And, u got a great success with Neerja.. The film fare award.. National award.. and great time at Cannes.. back to back new movies in pipeline.. Seems, u r at high time of ur career 😊👏..
@SonamKapoor : Hmm, thanks a lot again.. Yeah, I am feeling like the same.. 😊.. I think, things are going fine on my way now.. And, I am happy for that 😊.. However, I like to work as long as I can.. 😊
Fan : That's gud to know 😊👏.. Well, how important is this Disciple media to u?
@SonamKapoor : Well, Disciple media playing an important role in my life to connect my fans all over the world.. The correlation between me and disciple media is completely professional and healthy 😊..
Fan : That's great 😊.. Even, we the tribe, are more thankful to the Disciple media.. Thank u guys, we like u a lot 😊✋👏.. (A Special thanks to Disciple Media.. u guys are rocking 😊👊)
And, Sonam! How often u follow the App and tribe's posts..
@SonamKapoor : I do follow it regularly 😊.. Well, I feel that social media is very powerful.. The only thing is that, u have to utilise it properly 😊✌..
Fan : Do u know, there are lots of people gets vibrations when they heard ur name 'Sonam Kapoor' 😊..
@SonamKapoor : Haha, yeah.. I know some 😉😀..
Fan : Do u know, Sonam! There are lots of people who keeps on blushing, whenever they see a smiley face of u 😊😋..
@Sonam Kapoor : Haha, is it? Well, this line making me blushing again (laughs).. And, yeah! let them keep on blushing 😀😋..
Fan : There are lots of people, maybe everyone, wants to impress u with their beautiful posts, awesome edits, lovely videos also with beautiful poetry 😊😋..
@SonamKapoor : That's so sweet of them.. All their love and affection reaches to me definitely.. Maybe, it would be always with me around 😊😋..
Fan : Apart from that, here u can find some great friendships btn the tribe people.. also, some affection equivalent to Sisterhood relation btn them.. What's ur opinion on that?
@Sonam Kapoor : That's really nice to know.. 😊😊.. Basically, I know the value of gud friendship, Coz I have got some gud friends around 😊.. Abt Sisterhood, I got my bestie @Rhea Kapoor with me 😋😋..
Fan : Well said 😊✌.. While u launching the App, u have told ur app is like an mirror to u, and it's says all about u.. But, tribe waited for a small live interaction with them, it could be delighted if u given some time with them 😊👍..
@Sonam Kapoor : I have tried a lot for that.. also, I have thought to spend 4 days at the time of anniversary.. Well, Hope I can surprise them soon.. U know, I haven't got time to prepare for the #cannes too.. Hope, my tribe will understands this 😊✋..
Fan : Hmm, we are trying to..✋ Btw, we have seen u more active in other social media like twitter, fb, insta and snapchat.. I mean, rather than ur App.. And, we're not getting any updates about u and ur films and other things.. When this can happen..
@Sonam Kapoor : Hmm, I will try to come up with more updates hopefully.. Sometimes, I have thought to share my films news and all.. But, meanwhile, some of the tribe people shared the news about them.. So, it's just happening like that..
Fan : Hopefully, we can hear more from u 😊✌.. Well, u r the first Indian celebrity, who owns the personal app.. How do u feel when u see the posts of other celebrities in the app.. Sometimes, tribe feels hilarious about it, Coz we don't know how they can post such 😁😀..
@Sonam Kapoor : Haha, I won't feel anything 😀😁.. (laughs).. Just I ll say thanks to my PR team.. Coz, they're doing gud 😁😀
Fan : Well, some of tribe members thinking to pick the 'post of the day', 'post of week' kind of things to keep the tribe to form the unity in it.. any comment about it?
@Sonam Kapoor : Seems like a good idea, hope it may helpful to select the FOM too 😊😋..
Fan : With ur inspiration and taking u as a role model, lots of girls leading the app than the boys may be.. Of course! everyone doing gud job here 😊..
@Sonam Kapoor : I'm a feminist.. I like to see they're leading 😊😋.. And, I would like to see everyone's very active here, also like to see more of those faces in my hall of fame as 'FOM' 😊😋..
Fan : And, any advice for girls or any advice to the people who's getting addicted to social media and all..
@Sonam Kapoor : I don't like to advise much.. But, I like to suggest to girls to be strong, brave and be live like a role model to many 😊👍.. And, about the other thing, don't try to get addicted to any.. That's won't be gud 😊✌..
Fan : Thanks for the great words.. 😊👍.. and, lastly most of the people likes to be true sonaholics for ever.. How do u feel about it, and what will make fine with it? 😊
@Sonam Kapoor : First of all, that's gud to know about them.. 😊😋.. (Cute Smiles) .. So nice to hear about it 😊✋..
And, what's make me happy.. Maybe, they all shower their love and affection all the time 😊✌..
And, And.. Maybe, now they're feeling proud to be Sonaholic, and I hope one day it will come like, I do feel happy like that they're my true sonaholics, by luking at them 😊😋..
A very happy birthday to u, 'SONAM KAPOOR' 😊👏
#exclusivelyfortheapp 😉
#LivetoLove 😋
#003
ⓡ
85 comments,
1 shares,
28 likes