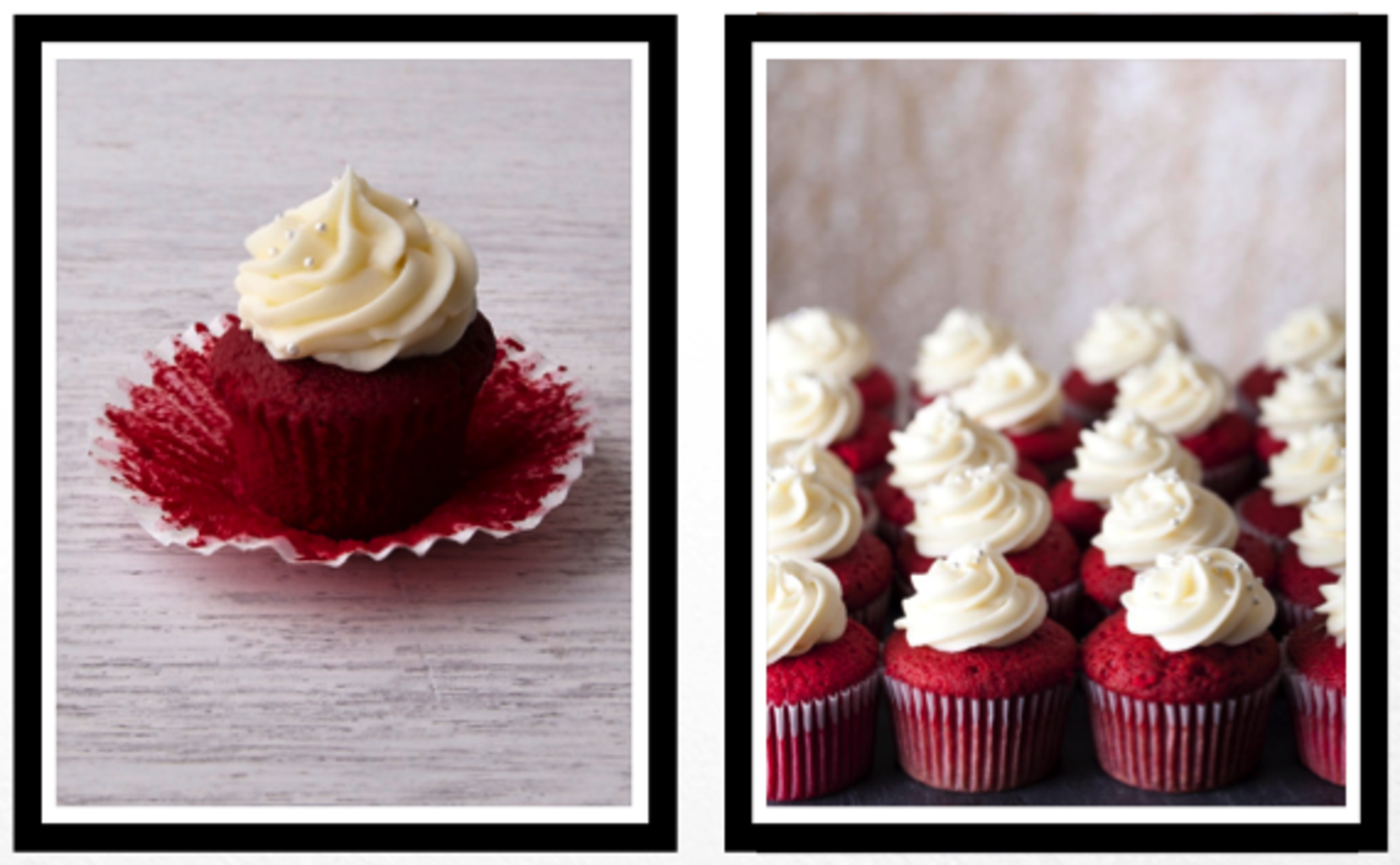 These Red Velvet Cupcakes by my friend- pastry chef extraordinaire Pooja Dhingra- are jaw-droppingly amazing! I thought you might like to try whipping them up yourselves....
Or you know, if you're too lazy to bake, just hop on over to Le15 Patisserie to gorge on these beauties ;)
POOJA DHINGRA'S RED VELVET CUPCAKES
Makes 24 mini cupcakes
INGREDIENTS:
55 grams butter
150 grams castor sugar
1 egg
1 tbsp red food colouring
1 tbsp unsweetened cocoa powder
½ tsp vanilla essence
100 grams yoghurt
A pinch of salt
120 grams flour
½ tsp cider vinegar
½ tsp baking soda
METHOD:
Preheat oven to 180C.
In a large bowl, on the medium speed of an electric mixer, cream the butter and castor sugar till light and fluffy, for about 5 minutes.
Add the egg.
In a small bowl, whisk together the red food colouring, cocoa and vanilla essence. Add to the batter and beat well.
In a measuring cup, stir the salt into the yoghurt and give a slight whisk. Add to the batter. Now add the flour.
In a small bowl, stir together the cider vinegar and baking soda. Add to the batter and mix well.
Using a rubber spatula, scrape down the batter in the bowl, making sure the ingredients are well blended and the batter is smooth.
Line the cupcake moulds with liners and pipe the batter into the cupcake liners till ¾ full.
Bake each tray for 20 minutes or till a skewer inserted in the centre of the cake comes out clean.
CREAM CHEESE FROSTING
Ingredients
125 grams cream cheese, cold
50 grams butter, at room temperature
1 tsp lemon zest
300 grams icing sugar, sifted
Method
In a large bowl, beat the cream cheese and butter till smooth. Add the lemon zest and whisk well.
Gradually add the icing sugar, 1 cup at a time, beating continuously until smooth and creamy.
Cover and refrigerate the frosting for 2-3 hours before using.
121 comments,
7 shares,
2532 likes